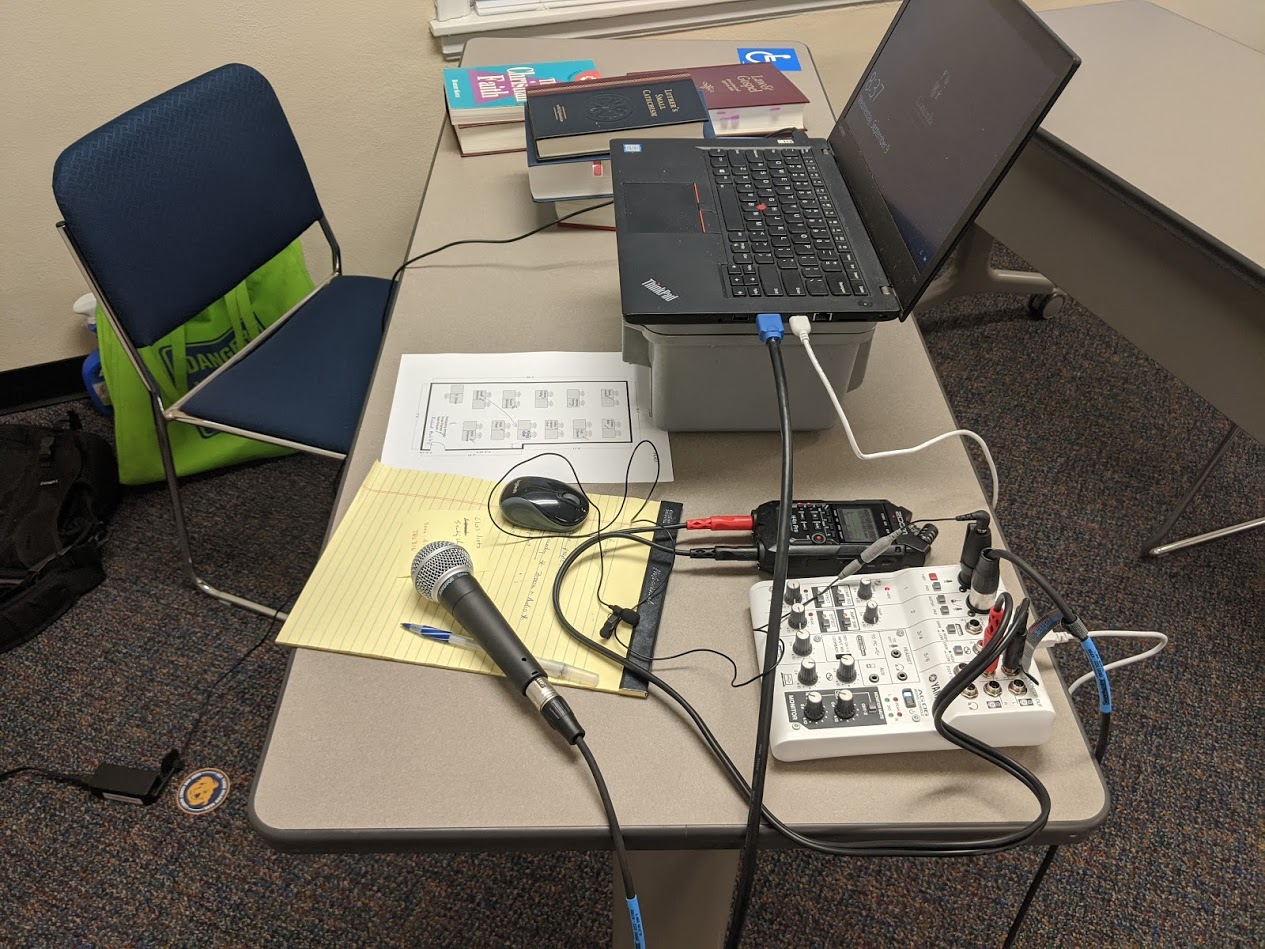 Day 2 -- 10 Sept
I am rather comfortable at this point with my audio setup:
a Shure SM58 for the classroom speakers
a Rode SmartLav+ attached to my facemask
a Zoom H4N Pro audio recorder
a Yamaha AG06 mixing console (still finding new ways to tweak the sound with it)
But I have not been satisfied with the video setup. I want the students in the class to see on the screen the same thing that remote students see on Zoom. The client software on the laptop cannot drive such an attached screen.
Today, I used my iPad as a video monitor and it gave me a clear sense of what the remote students see. So, tomorrow, I will attempt to drive the classroom projector with the iPad instead of the laptop.
One more thing to carry with the cable and power cords. But I am getting closer to s setup with which I am happy.
Thankfully, none of my class sessions has another class meeting just before or after them.