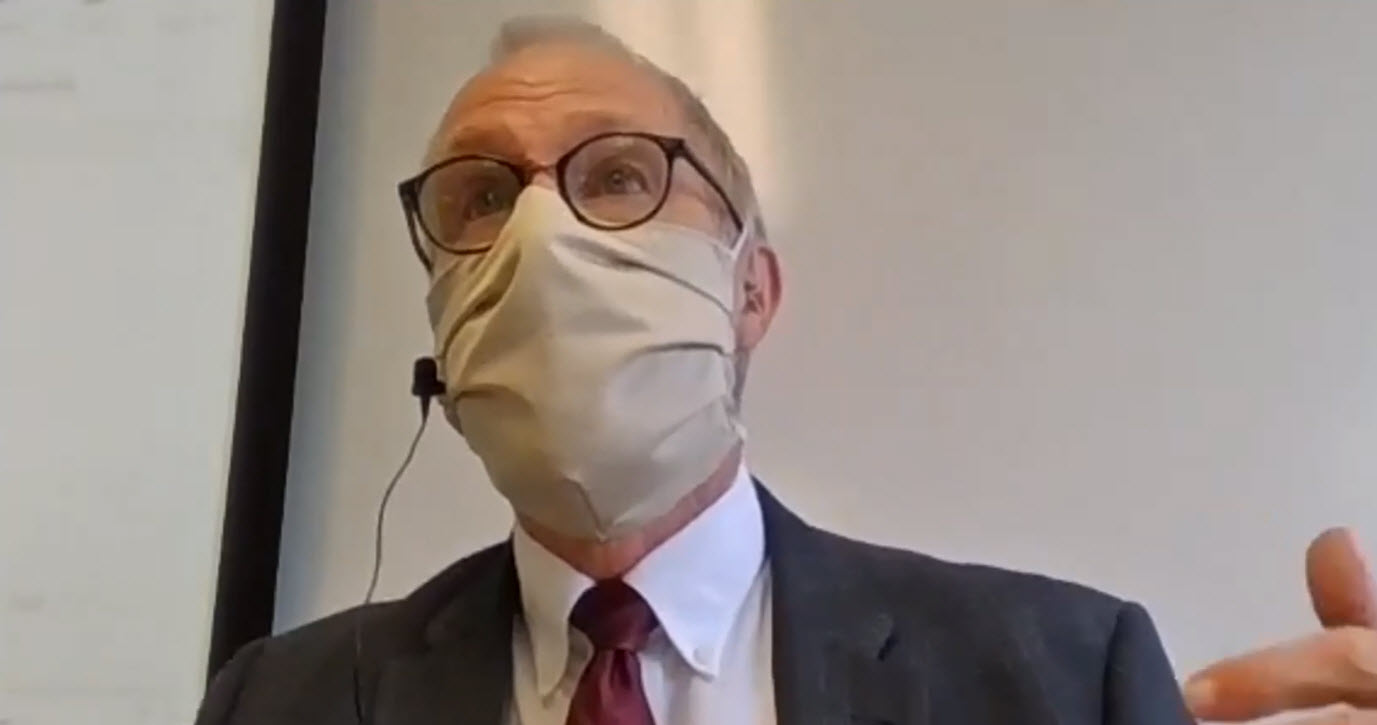 Day 1 -- Sept 8
Despite previous practicing, my first session had problems. 
The good — half the class was remote, allowing for sufficient distancing of students in the classroom.
The bad — I set the laptop and projector into "extend mode" and loaded Zoom with dual monitors. But had trouble enabling both the students who were remote and the students who were f2f to see the same shared materials.
I later discovered an errant setting in Zoom (Enter full screen when participant shares screen) and Kate suggested putting all files on the extended monitor and sharing the screen rather than the tab. I will try that tomorrow.
In the second session, I disabled the dual screens and the extended display.  Both f2f and remote students could see what was shared with none of the earlier scrolling problems.
Audio seemed to work well, as long as students in the f2f session kept their speakers off or used ear buds. (Must add and eq setting to the Lav mic to boost the 4000 and 8000 ranges to get back the consonants.) I do wear the lav clipped to the side of my facemask for better sound quality. (Need a pic of this!)
An adequate start for the first day.