Welcome! My name is Mark Schuler. I am professor emeritus at Concordia University, Saint Paul. Explore my research and teaching below or contact me with your questions and comments.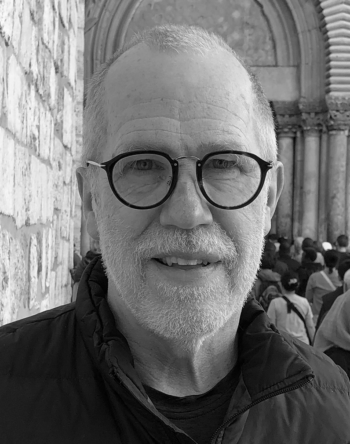 Profile
I have a ThD in Theology and taught at Concordia  from 1994-2022. My area of research is Roman and Late Antique archaeology of the Levant. I was director of the Northeast Insulae Project at Hippos of the Decapolis from 2002-2021 in partnership with the Zinman Institute of Archaeology at the University of Haifa.
Consulting
At the end of April 2023, I delivered a lecture series at the Mekane Yesus Seminary in Addis Ababa as they launched their new Theological Research Center. Conversations with leaders during the visit are resulting in a Partnership with the seminary to provide advising, mentoring, and curricular consulting assistance during the initial five years of their new graduate programs. I will be organizing the Partnership and recruiting experienced academic theologians to provide such support to the seminary.
Hippos Palaistinēs
Although field work is finished, I still have much to write about from my twenty years working on Hippos. In addition, I am in the middle of a two-year appointment as an associate fellow at the W.F. Albright Institute of Archaeological Research. I look forward to applying this research toward a greater understanding of the history of Christianity at Hippos, as it is shown in the material remains at the site. For more, see:
Publication project
With Sam Deressa and the help of the Hoffmann Initiatives, we are starting: Global South Theological Publications.
We will publish books and articles from the Global South which are of seminal importance for the church today.
Our first project is to launch the Global South Theological Journal.
A new way to teach
After teaching for 28 years, I am leveraging my experience to build a hybrid tutorial site on topics of continuing interest.
I have added a Moodle server to my website collection and I am learning its intricacies.
My first venture is:
The Basics of Biblical Greek.

Biblical and Theological Studies

Archaeology

Biblical Greek

University Honors Program in litteris fideque
Pastoral Ministry
Pastor at
Messiah Lutheran Church, St. Louis, from 1983-1987
Peace Lutheran Church, Glidden, IA, from 1990-1994
Recently
Jehovah Lutheran Church, St. Paul, 2020, vacancy pastor