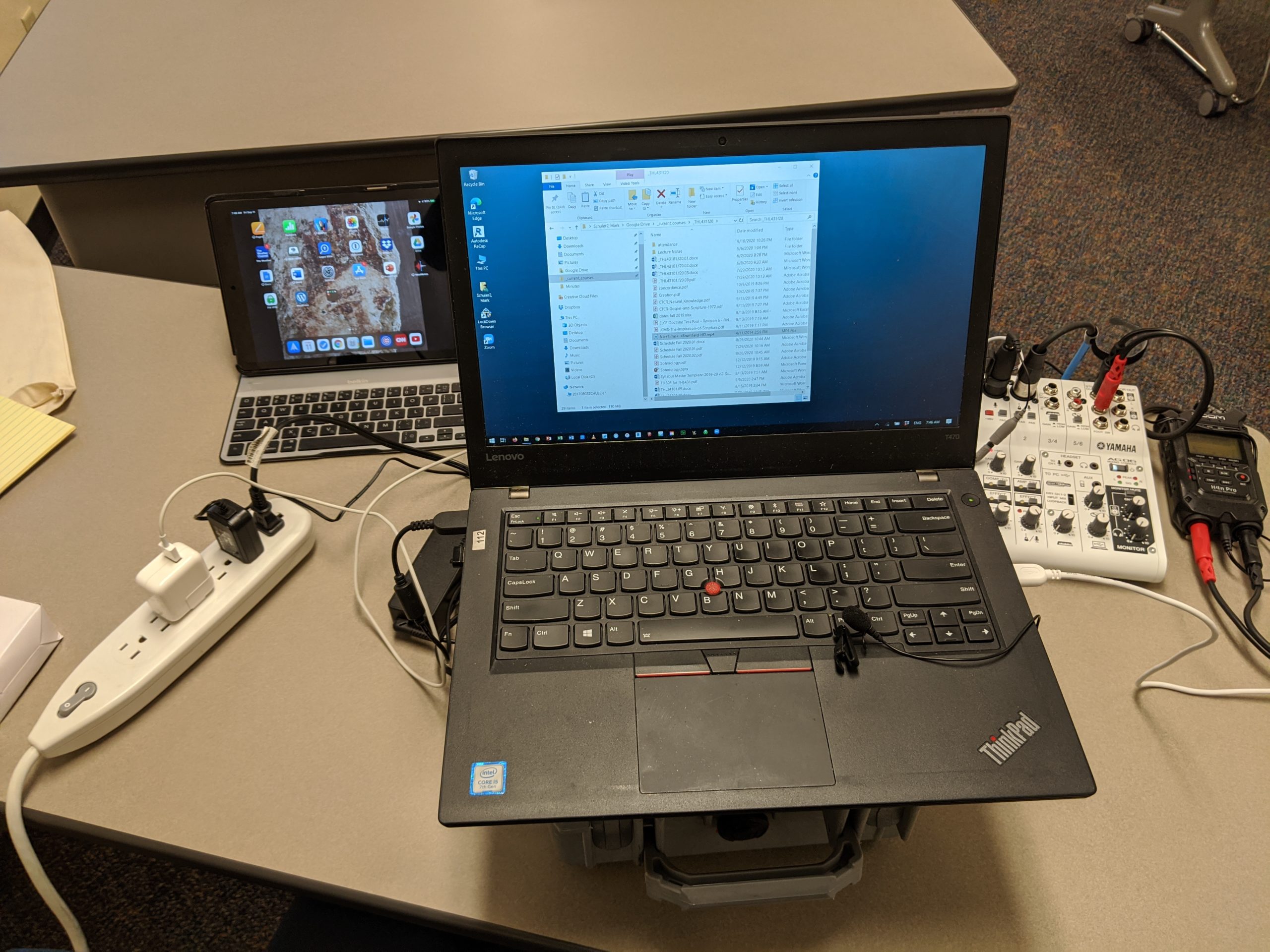 Pausing to reflect
After one week , the hyflex model has helped
Students with COVID-19 continue to make progress in class.
Another student won't fall behind because of the orientation requirements of a practicum.
A mother is able to keep up while helping her child who is learning from home.
Several students still uncomfortable with coming to  a classroom with others can learn remotely.
The remaining f2f students can spread out more.
Still challenging after one week are
the time it take to set up and tear down (15-20 minutes each)
remote audio
keeping track of course content and the Zoom session
I remain committed to my plans for the benefits to the students. I expect the challenges to recede.